Vision Statement:
Existential-Humanistic NorthWest is here to impact the world through our commitment to and passion for existential-humanistic values of authenticity, integrity, responsibility, inter-connectedness, inclusion, and awe.
Mission Statement
EHNW enlivens and enriches human experience through our commitment to being present with ourselves, others, society, and the mystery of life. We serve the healing professions, our clients, and the public through dialogue, education, training, and advocacy.
EHNW provides:
Education: Providing educational training for clinical practitioners in the areas of E-H theory and therapy practice
Advocacy: Advocating for E-H psychotherapy with the aim of having better representation within both professional communities and to the public.
Membership, Peer Support, Outreach: Offering dynamic support through intentionally-committed membership and professional/community outreach.
Interdisciplinary: Dialogue with a diverse range of academic and professional disciplinary perspectives to enhance the creative applications of E-H concepts and values.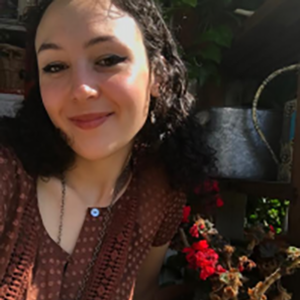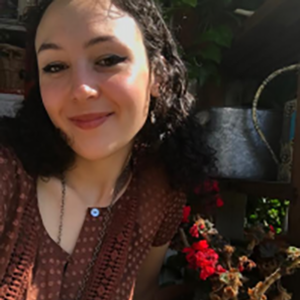 Gemma Baumer
I am a current graduate student and therapist intern at M.E.T.A (Mindful Experiential Therapy Clinic). For me, existential humanism embodies a belief in the resilience of the human spirit and our ability to find meaning both in spite of, and because of, difficult and changing life experiences. I resonate deeply with the promotion of authenticity, and the sense that through engaging genuinely with ourselves, others and life experience, we become more fully alive and free. I believe in a view of mental health that promotes our capacities for continuous growth and engagement, and the sense that life is an ongoing practice and creative act. I so look forward to growing into this profession and getting to sit with clients in a way that honors their inherent humanity and healing potential.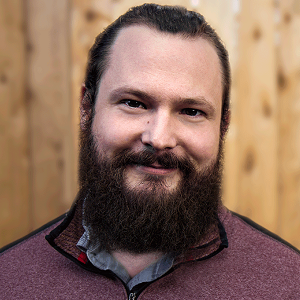 Ryan Brown, LPC-Intern
Ryan is a Licensed Professional Counselor and earned a Master's degree in Clinical Mental Health Counseling from Goddard College, with a concentration in Sexual Orientation and specialized training in working with lesbian, gay, bisexual, transgender, and queer clients.
Ryan works with people struggling with a diverse range of issues, and is particularly interested in exploring issues that relate to depression, anxiety, lack of fulfillment, life transitions, relationship issues, personal growth, LGBTQ issues, and polyamory & consensual non-monogamy.
He began his clinical work in 2015 at William Temple House, counseling low income individuals and couples in Portland, Oregon and launched a private practice in 2017 called Live True Counseling. He currently serves on the Board of Directors of Existential-Humanistic NorthWest (EHNW), a professional organization that promotes the existential-humanistic perspective and philosophy.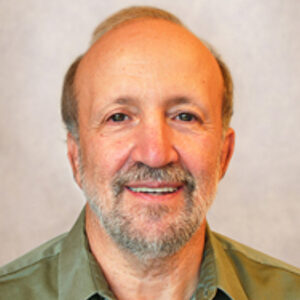 Bob Edelstein LMFT MFT
I am passionate about the existential-humanistic perspective in both my personal and professional life. To me, the perspective embraces all of what it means to exist and values each unique, individual journey. I value that we always have a choice to change our attitude and behavior, even in the most limited of conditions or circumstances. I take on the powerful responsibility that our choice matters in that we impact the world by our feelings, thoughts and actions. This perspective also embraces that as human beings we are always moving towards health and wholeness, both individually and collectively.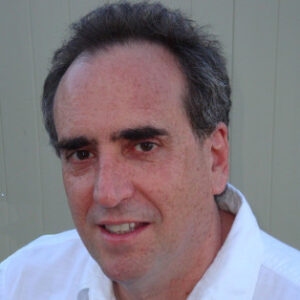 Dave Fischer PsyD
Dave is a licensed psychologist, providing compassionate and patient-centered therapy in a primary care setting. He completed a doctorate in clinical psychology and a post-doctoral fellowship in health psychology in the integrated primary care model. He currently works for Premise Health Care, at Intel Health for Life Centers and sees clients that are Intel employees or their dependents. He engages in brief interventions, diagnostic evaluations, and ongoing psychotherapy for individuals, couples, and adolescents. Dave has experience with multi-cultural patients and can provide therapy in Spanish if needed, as he has lived and traveled throughout Latin America. Dave has also taught a variety of psychology courses at several colleges and universities, including coursework in clinical, abnormal, group, adolescent and basic psychology. Dave received a year of specialized training and conducted academic research in psychotherapy with persons living with HIV. As a member of the American Psychological Association and board member of Existential-Humanistic Northwest, he brings and makes space for a broad range of perspectives to each client encounter.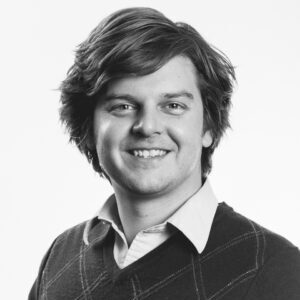 Todd Mercural
I use an existential-humanistic approach to understand a client's life in the contexts of freedom, responsibility, meaning, belonging, identity, power, and mortality, with the goal of therapy to integrate the many parts of ourselves and aspects of our lives in a way that results in freedom to act authentically within life's constraints. I incorporate experiential mind-body practices to establish present-moment awareness and explore the relationship between thoughts, feelings, sensations, and life stories.  The lens of neurobiology is critical to my work with trauma, chronic stress and burnout, and helps me understand a client's being-in-the-world.  I have a solo private practice in Portland called Braided River Counseling.  I hold a B.A. from Colorado College and a Master of Public Administration and M.S. in Clinical Mental Health Counseling from the University of Nebraska.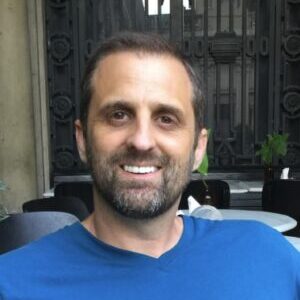 Daniel Parker, PhD
It is such a joy for me to be involved with EHNW. This is a great organization of like-minded individuals that share the values of an Existential-Humanistic approach to life. EHNW has been a wonderful professional community for me and I have met so many talented and passionate professionals that are now friends. I have studied and practiced Existential Psychotherapy for over 15 years and continued to be inspired and motivated by it in both my personal and professional life. I am a licensed Psychologist with an online based private practice. I also dedicate my time to teaching training programs for Existential Analysis with both the Existential Analysis Society of Canada and the International Society for Logotherapy and Existential Analysis (GLE International).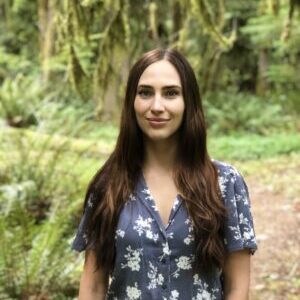 Jacqueline Potter
Jackie holds a Master's degree in social work from Portland State University. She has found a passion for working with trauma from her experiences of working with refugees of war, survivors of sexual assault, and addicts in recovery. She currently works at Live True Counseling as a therapist with a focus on trauma and psychedelic integration and  co-facilitates a women's process group for survivors of trauma. She strives to foster, support, and encourage posttraumatic growth in each individual she works with. Living authentically requires us to face our lives, no matter how painful they have been and choose to engage whole-heartedly.
 The existential-humanistic perspective resonates with me because it resists the urge to offer definitive answers to ambiguous questions. The weight of choosing our path in life can feel overwhelming, and some experiences in life can make us question if living is worth the trouble. This perspective encourages each individual to uncover their authentic self, allowing for the possibility of a fulfilling life lived according to our own chosen values.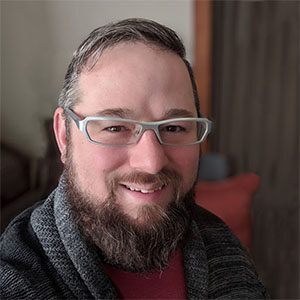 Justin Rock LPC
I am a Existential-Humanistic Licensed Professional Counselor (LPC) and I hold a Master's degree in Marriage, Family and Couples Therapy.  I work in private practice in SE Portland.  The focus of my work has been with end of life/bereavement and ethical non-monogamous families.  I studied philosophy as an undergraduate at Lewis & Clark College. During this time, I studied predominantly phenomenology, existentialism and philosophy of mind. I also studied in Weimar, Germany at the Nietzsche archives in writing my thesis and earning myself Honors in Philosophy when graduating.  This study of philosophy influences my work in the facilitating living the good life with authenticity.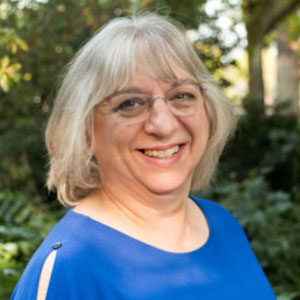 Beth Swain LPC
I am a licensed professional counselor (LPC) working from an Existential-Humanistic framework. I have been in private practice as a mental health counselor for over fifteen years working mostly with adults with a wide range of emotional and mental health issues. I use a variety of tools to support their healing process, including art expression and EMDR. I have found that having a sense of why we are here on this planet has a tremendous impact on our mental and emotional well being. In counseling, I help my clients discover what blocks them from a sense of meaning in their lives and find ways to live more fully. Some clients are discovering their purpose for the first time while others are discovering a new meaning after facing the loss of their life purpose. I am, also, a certified Archetypal Pattern Analyst which helps me further identify life patterns which may be standing in the way of fully embracing life and living with authenticity.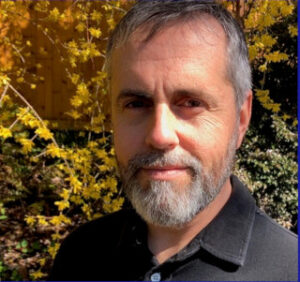 William Venturelli LPC
Hi, my name is William Venturelli. I am a licensed professional counselor and I run Atma Counseling in Downtown Portland. I practice from an Existential-Humanistic perspective where other modalities can be integrated; in other words, you and I create the optimal therapeutic experience that best suits who you are. While working with me, you will never be seen as a collection of symptoms, instead, you will be seen as a unique person experiencing life unlike anyone else. Through a focus on the process happening in sessions, as well as the content you bring in, we will explore without judgment the following: how you currently live, how you would like to be living, and finally, how possible are the changes you want considering life's non-negotiable constraints (such as aging, family, death, etc.). I love working on issues of middle age, however, I have also worked with young adults and post retirement clients on issues related to meaning, choice, self-identity and other existential concerns. I also offer a free phone consultation. Please feel free to check out my website for further details