Lunch + Learn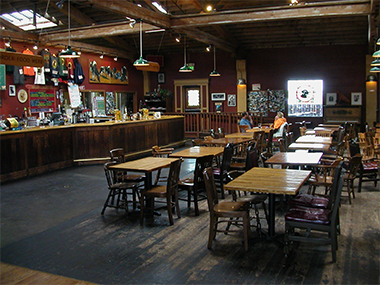 See news of our next lunch + learn presentation below.
Since 2012, we've been pleased to offer our colleagues in the Portland counseling community a bi-monthly presentation on topics important to mental health providers and students.
Currently, we host these Friday presentations every other month at the Lucky Lab Brew Pub on SE Hawthorne (see map below). (If you're not signed up for our newsletter yet, we host these in February, April, June, August, October, and December.)
Each meeting's agenda includes:
01:00 or earlier Order lunch at the bar, server will bring your order to your table
01:10 Introductions
01:30 Presentation begins
02:15 Question and Answer period
02:30 Presentation ends
Friday, February 8, 2019
1 PM – 2:30 PM
Lucky Labrador
915 SE Hawthorne Blvd.
A $10 fee will be collected at the door; credit card, check and cash (preferred)
Foundations of Existential-Humanistic Therapy: A Summary and Dialogue
Presented by Bob Edelstein, LMFT, Deborah High, LMFT, Dave Fischer, Psy.D., and Ray Nelson, NCC, LPC-Intern
Register HERE for this exciting presentation (walk-ins welcome)
and refer questions to Dave Fischer at Dave@ehnwpdx.org .