Lunch + Learn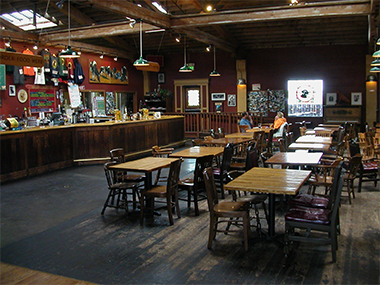 See news of our next lunch + learn presentation below.
Since 2012, we've been pleased to offer our colleagues in the Portland counseling community a bi-monthly presentation on topics important to mental health providers and students.
Currently, we host these Friday presentations every other month at the Lucky Lab Brew Pub on SE Hawthorne (see map below). (If you're not signed up for our newsletter yet, we host these in February, April, June, August, October, and December.)
Each meeting's agenda includes:
01:00 or earlier Order lunch at the bar, server will bring your order to your table
01:10 Introductions
01:30 Presentation begins
02:15 Question and Answer period
02:30 Presentation ends
Our April Lunch & Learn is delayed due to the COVID-19 virus.
A $10 fee will be collected at the door; credit card, check and cash (preferred)
Register HERE for this exciting presentation (walk-ins welcome)
and refer questions to Dave Fischer at Dave@ehnwpdx.org .
Below are some of our past luncheon presentations:
12/09/16 – Mari Alexander, LMFT – Neurobiology and Psychotherapy
02/10/17 – Robert King, MSW – Sexuality and Therapy Through the Lens of Process Work
04/14/17 – Michael Nagel, MA – Elements of an Authentic Life
06/09/17 – Barney McDowell, LCSW – Toward a "Model of Differentiating Dialogues" for Couples in Conflict
08/11/17 – Dave Fischer, PsyD – Psychotherapy in Integrated Primary Care
10/13/17 – John McManus, PhD – Einstein, Relativity, and Anxiety
12/08/17 – Donna Roy, MS, LPC – Mindfulness, the Body and Meaning
02/09/18 – Elliot Geller, LCSW – Ericksonian and Existential / Humanistic Approaches to Working with Men
04/13/18 – Michal Drabanski, LPC – The Injury in Narcissism: Harvesting Gems from Self Psychology
06/08/18 – Shannon Pernetti – What is Nondual Psychotherapy?
08/10/18 – Carol Swanson, LCSW – Dancing Cheek to Cheek with Maurice-Merleau Ponty: the intertwining of contacting, environment in the world
10/12/18 – Jessica Shaffer, LMT – Nervous System RESET: Understanding the Neurophysiology of Authenticity, Engagement and Relational Presence
12/14/18 – Eva Gold, PsyD; Steve Zahm, PhD – Exploring the Intersection of Buddhist Psychology/Mindfulness and Gestalt Therapy
02/08/19 – EHNW Board – Fundamentals of Existential-Humanistic Approaches in Psychotherapy: Principles and Practices
04/12/19 – Sasha Strong, MA – Contemplative Psychotherapy: Clinician Mindfulness, the Common Factors, and Carl Rogers's Necessary and Sufficient Conditions
08/09/19 – Daniel Parker, PhD – Existential Analytical Approaches to Anxiety
10/11/19 – Ronald Johnson – Mindfulness, Addictions, and Yalom's "Here and Now"
12/13/19- Ray Nelson – Down the Rabbit Hole: An Interactive Examination of Less Common Sexual Practices
02/14/20 – Elliot Geller, LCSW – The Richness of Humanistic-Existential Methodology and Ericksonian Hypnotherapy in Helping Men with Degenerative Neurological Disease