Lunch + Learn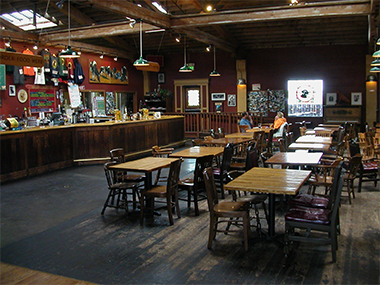 See news of our next lunch + learn presentation below.
Since 2012, we've been pleased to offer our colleagues in the Portland counseling community a bi-monthly presentation on topics important to mental health providers and students.
Currently, we host these Friday presentations every other month at the Lucky Lab Brew Pub on SE Hawthorne (see map below). (If you're not signed up for our newsletter yet, we host these in February, April, June, August, October, and December.)
Each meeting's agenda includes:
01:00 or earlier Order lunch at the bar, server will bring your order to your table
01:10 Introductions
01:30 Presentation begins
02:15 Question and Answer period
02:30 Presentation ends
Friday, December 14, 2018
1 PM – 2:30 PM
Lucky Labrador
915 SE Hawthorne Blvd.
A $10 fee will be collected at the door; credit card, check and cash (preferred)
Exploring the Intersection of Buddhist Psychology/Mindfulness and Gestalt Therapy
Presented by Eva Gold, PhD. and Steve Zahm, PhD
Buddhist psychology views and Gestalt therapy theory have foundational points of intersection. Mindfulness meditation and Gestalt therapy practice also have essential convergences. These intersections have implications for clinical practice for all those interested in a relational, humanistic, and experiential approach to psychotherapy that addresses individual psychology as well as the realities of our existential human experience. We will touch on a few of these convergences as well as the different aims of the two systems, and point to how these create the ground for a Buddhist psychology informed Gestalt therapy (BPGT) that encompasses both. This will be a brief didactic/experiential presentation with time for discussion and questions.
Presenters: Eva Gold, PsyD and Steve Zahm, PhD are clinical psychologists who have practiced, taught, and written about Gestalt therapy for 40+ years, and present and train nationally and internationally. Students of Buddhist psychology and Insight meditation practitioners for almost two decades, as Co-Directors/Senior Faculty of Gestalt Therapy Training Center—Northwest they have developed a training program that integrates Buddhist psychology and meditation practices with Gestalt therapy training. Drs. Gold and Zahm are co-authors of the new book (published July, 2018) Buddhist Psychology and Gestalt Therapy Integrated: Psychotherapy for the 21st Century.
Register HERE for this exciting presentation (walk-ins welcome)
and refer questions to Dave Fischer at Dave@ehnwpdx.org .