Rebuilding from the Inside Out: Somatic Interventions for Individuals, Couples, and Groups – Arousal Regulation Resourcing
Presented by Theresa Beldon, MFT and Kitty Chelton, MFT.
Saturday, September 28, 2019
9 AM to 5 PM
(lunch not included – 90 minutes for lunch)
Oxford Suites – Portland, Jantzen Beach
Register HERE for this exciting workshop.
At the end of the workshop participants will be able to:
• Understand and recognize the three types of arousal regulation that people practice: Auto-regulation, Self-regulation and Co-regulation.
• Recognize which types of regulation clients are depending too heavily on and which types they need to learn.
• Apply particular somatic exercises to help clients develop the ability to use the types of regulation that they have particular deficits in.
• Recognize the symptoms in clients when they need help with regulation
• Know how to use somatic interventions to help each individual settle themselves depending on their deficits and strengths.
• Know how to use somatic interventions to teach couples how to co-regulate each other in the interest of building a secure bond.
• Know how to facilitate somatic interventions that group members can offer, as support, to an individual, such as touch, proximity, voice tone and simple words all in a way to respond to the person's unique needs.
Trainers:
We have been somatic psychotherapists for over 30 years and have become more interested in helping clients reduce anxiety and learn to stay present and grounded in any situation especially while working with their unresolved material. All of you, as therapists know about the importance of settling and calming your clients as well as yourselves. Our focus for today is to teach and practice body-oriented techniques for settling the nervous system of clients and helping them learn to calm themselves as well as others.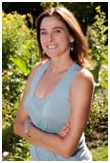 Kitty Chelton, MA, LMFT
License #MFC30322
Kitty has a private practice in somatic psychotherapy in Sebastopol and is a somatic trainer at Lomi Psychotherapy Clinic. She has trained and supervised therapists in body-oriented therapies for 25 years. She leads counter-transference/ consultation groups for interns, licensed therapists and bodyworkers. She supports practitioners in expanding beyond their perceived limitations, empowering them to be more creative and authentic.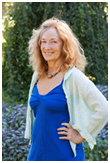 Theresa Beldon, MA, LMFT
License #MFC48103
Theresa is a Certified Bodynamic Analyst, teacher, and trainer. Originally a Reichian bodyworker, teacher, and masseuse, Theresa worked for Creighton Cancer Center and the STEPS Center, which specializes in working with those with HIV and AIDS. Presently she divides her time between private practices in Berkeley and Sebastopol, CA. Theresa has taught Bodynamic psychotherapy in California and Canada and has specialized in working somatically for 25+ years with individuals, groups, and couples in her private practice.
Workshop Schedule:
9:00 – 9:10 – Intros
9:10 – 10:30 – Workshop
10:30 – 10:45 – Break
10:45 – 12:15 – Workshop
12:15 – 1:45 – Lunch
1:45 – 3:15 – Workshop
3:15 – 3:30 – Break
3:30 – 5:00 – Workshop
Outline:
 
I. Meditation – Mindfulness Practice
II. Introductions
A. Check in – Who are we and what we do
B. The Sociogram – Stand up if you practice somatics, if you see individual clients, see couples, work with groups, etc.; coming together as a group
III. The power of touch in psychotherapy
A. Discussion of when touch is and when touch is not appropriate in psychotherapy
B. Legal limitations around touch in psychotherapy
IV. Definitions
A. Dysregulation – when someone gets upset or triggered in a situation and is struggling to stay present and in relationship.
B. Regulation – ways to soothe and settle the nervous system so that the person can come back into a bigger window of tolerance.
V. Description of Co-regulation (CR) relational – see handout
A. Developmental origins
B. Importance of CR in developing secure attachment
C. Experiential Exercise demonstrating and teaching CR – providing support
D. Introduction of somatic techniques for co-regulating client.
1. voice porosity
2. positioning
3. sandbags
4. comfortable seating
5. sandbags and pillows
6. wrapping up in a blanket
7. touch
8. Demonstration
VI. Description of Self-regulation (SR) relational – deep breaths, grounding and centering, practicing self- awareness in relationship so you know what is happening – see handout
A. Developmental origins
B. Importance of SR in developing relationships
C. Experiential exercise demonstrating and teaching SR – contact exercise
D. Somatic techniques for teaching client to self-regulate during session and outside.
1. Breathing
2. Understanding what space they need from the person they are in an exchange with
3. Recognizing when they are getting triggered and taking time out or slowing things down
4. Grounding and centering
5. Yoga, breath work, meditation
6. Experiential with group
VII. Description of Auto-Regulation (AR) non-relational
A. Developmental origins
B. Healthy AR – Yoga, breath work, meditation
C. Unhealthy AR – addictions – Porn, drugs, alcohol, video games, etc. to the exclusion of others
D. Importance of AR in developing self care and self- responsibility
E. Experiential Exercise demonstrating and teaching AR – Calming breath work
VIII. Discussion of the use of somatic intervention to resource people during individual therapy sessions so that anxiety does not interfere with their ability to stay present and connected while moving through difficult material
A. Small groups – practice
B. Debrief – questions and answers about the process
IX. Helping clients learn to Auto-regulate
A. Encouraging mindfulness-based practices and healthy time alone to steady oneself in general, especially when nobody is available for relationship.
X. How we use and teach arousal regulation types in couples' therapy. This is necessary for secure bonding
A. The Island / distancer – relies heavily on auto regulation and needs to learn more self regulation and co-regulation.
B. The wave / pursuer – relies heavily on being co-regulated and needs to learn to self regulate and auto regulate and to provide co-regulation for partner.
C. Demonstration or small groups exercise.
D. Debrief – questions and answers about the process
XI. Working with groups.
A. Watching for hyper arousal or hypo arousal in group therapy and using group members to help co-regulate an individual to facilitate deeper work while in community.
B. Somatic interventions that group members can offer, as support, to an individual, such as touch, proximity, voice tone and simple words give members a way to respond to that person's unique needs. This kind of precise support from group members enhances connectivity, empathy and helps develop a group ego making it less exposing for the client who is doing a piece of work. It creates more group safety in a communal way.
C. Examples
D. Demonstration
E. Debrief – questions and answers about the process
XII. Discussion and Wrap up for the day
Register HERE for this exciting workshop.
The NASW has approved our workshops for six CEU credits. EHNW is solely responsible for all aspects of the programs.
For inquiries, contact Ryan Brown: treasurer@ehnwpdx.org or (503) 902-1141
Our annual workshops in the past have brought international leaders in the field of psychology and psychotherapy to Portland. These have included lecture, discussion, and experiential exercises toward increasing awareness. Some of our previous workshops include:
2018 – Christine Armstrong and Louis Dangles -"Dancing Dragons: Working with Couples' Core Wounds and the Tempering of Relationship
2017 – Will Stillwell, Ph.D. – "Singin' the Blues: New Ways of Engaging Psychological Depression"
2016 – David N. Elkins Ph.D. – "The Human Core of Effective Psychotherapy: A Nonmedical Model of emotional Healing to Increase Therapeutic Effectiveness"
2015 – Orah Krug Ph.D. – "Existential Meaning-Making: The Heart of Therapeutic Change"
2014 – Kirk J. Schneider Ph.D. – "From the Polarized Miind to the Rediscovery of Awe: An Existential-Integrative Perspective on healing."
2013 – Donald M. Mihaloew, Ed.D., LMFT, CFLE and Bob Edelstein, LMFT, MFT – "The Search for Authenticity: The Practice of Existential-Humanistic Approaches"