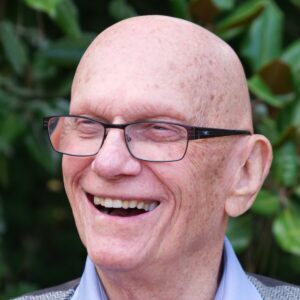 Lunch and Learn: The Inevitable Problem White Therapists Have In Working With Clients of Color
Presented by Stephan Tobin, Ph.D.
Zoom webinar details will be provided after registration.
The major tool for most depth psychotherapists is empathy, which Rogers, Buber and Kohut defined as putting oneself into the psychic space of the other and communicating that understanding to them on an ongoing basis. With the greatly increased awareness of systemic racism in the United States, whites of conscience have had to come to terms with their own, usually unconscious, racism. This is especially important in the therapy community, where the overwhelming percentage of therapists is white. White therapists can and should try to understand clients of color from a phenomenological perspective, but it is paradoxically important for them to own, at least at the beginning of therapy, that they can't do this. If they think they can, they only increase the unbridgeable psychic distance between them and these clients. But for the therapy to be at all successful, they also have to continue to try to understand the client of color by maintaining an attitude of radical curiosity. And they have to become aware of what they don't know. Easier said than done!
In this presentation, I shall discuss my own often failed work with Black and other minority clients and what I learned from these experiences. I shall also do some experiential work with the participants to help them understand their own issues in this area. I shall leave much time for questions and discussion.
Bio:
Stephan Tobin, Ph.D. is a veteran psychologist, trainer of therapists, teacher and writer.  He practiced in Los Angeles area for many years, taught at UCLA and, on a part-time basis, at other area colleges while maintaining his private practice. He co-founded two Gestalt Therapy training institutes, a growth center and a therapy clinic. He has published journal articles on various issues related to therapy practice and now publishes a blog on his website, www.doctortobin.com. He moved to the Portland Oregon area in 2003, where he continues to maintain a therapy practice.
Resources/Articles: