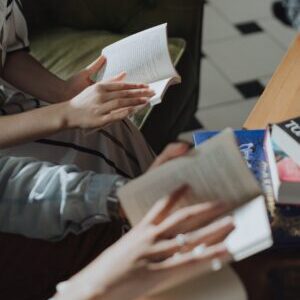 Salon: A Matter of Death and Life: A Reading Salon of Irv Yalom's Latest Book
Date: Saturday, July 17th, 2021, 10 AM till Noon
Salon to be held via Zoom – Details for joining are provided upon registration
Cost: Free for all EHNW affiliates. Others: Professionals – $20, Students – $15
"A Matter of Death and Life" by Irvin and Marilyn Yalom will be the focus of our July 17th Reading Salon. In alternating accounts, this internationally known couple write of their journey through the final months of Marilyn's life as she faces terminal illness and Irv wrestles with the loss of the love of his life. A love story which began in their adolescence, this couple, now in their eighties, share their love story and the intimate struggle of coming to terms with Marilyn's death and Irv's life struggles afterwards. Written with tenderness and transparency, they share the fear, grief, anguish, and their deep love as they navigate end-of-life realities.
In our salon, Beth Swain, LPC and Bob Edelstein, LMFT will read excerpts from "A Matter of Death and Life" as we reflect on this inspiring book. We will invite you to share your insights about facing mortality, life-threatening illness, grieving the loss of loved ones, and finding life afterward. This salon is open to your participation regardless of whether or not you have read this book. Please join us for a time of deepening our understanding of love, loss, and finding meaning amid grief.
Bios:
Bob Edelstein, LMFT, MFT, is an Existential-Humanistic psychotherapist with over forty-five years of experience. He provides consultation, supervision, workshops, and trainings for clinicians and students. Bob is a blogger for Psychology Today. Bob interviewed Irv Yalom, MD, for the Association for Humanistic Psychology Perspective magazine in 2007. Interview with Irv Yalom, M.D. — Bob Edelstein, LMFT, MFT. Bob is the founder and past president of the Existential-Humanistic Northwest professional organization.
Beth Swain, LPC, is a licensed professional counselor working from an Existential-Humanistic framework in private practice in Salem, Oregon for over fifteen years. She is also a certified Archetypal Pattern Analyst, which focuses on the role archetypal fields play in our lives. She serves on the board for the professional organization Existential-Humanistic Northwest.